Product - ME906 KIT
ME906 KIT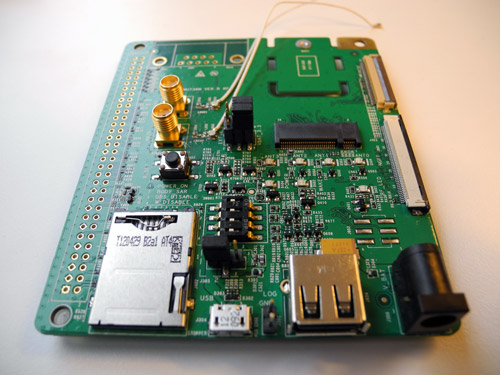 Huawei M.2 Developer kit for ME906/MU736 EVB KIT Board
Introduction:
The Huawei M.2 Development Kit (DVK) for MU736 and ME906V/E/J provides a complete solution based on the data functions of the module. For designers who adopt the module in their design, the DVK facilitates their module- based programming and troubleshooting at the project development stage.

Consisting of a dedicated interface board and accessories, the DVK provides the following interfaces:

One Micro USB port
Standard Subscriber Identity Module (SIM) card interface
Two antenna connectors

The ME906 or MU736 module is connected to the M.2 connector. The signals output from the module are transferred to the development board for secondary development.
Product Details:
Manufacturer

Huawei

Form Factor

M.2

Technology

LTE - cat 3

HSPA+

External Voltage

Yes

Interface to host

micro USB port
Specification:
The DVK provides a complete solution based on the data functions of the module.
For designers who adopt the module in their designs, the DVK facilitates their module-based programming and troubleshooting at the project development stage.
Consisting of a dedicated interface board and accessories, the DVK provides the following interfaces:
- One 5 V power supply input interface
- Two USB interfaces (one Micro USB port and one A-type USB port)
- One standard RS-232 interface: COM1 with 4-line
- Standard Subscriber Identity Module (SIM) card interface
- Two antenna connectors